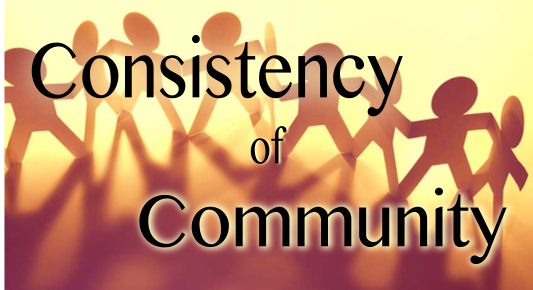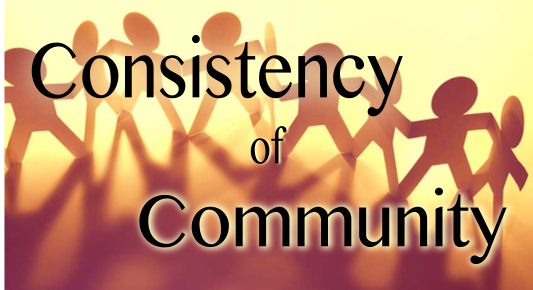 Have had something on my heart for the past several weeks and was given release today to finally post this in hopes to bring peace and encouragement.
So often we have received texts, private messages, or phone calls from both sides of the spectrum…either people just now coming into this walk, this Way of Truth or those who have BEEN walking in it and have their own fellowships. The common thread is the consistency of community.
You see, before we began living a Torah observant life, many of us were involved in the mainstream church. It was always bigger is better, doing whatever it took to make people happy, even to the extreme of exhausting the ministry to the point of dry, emptiness just to keep everyone at peace and everything "looking" first class. However, we HAVE to remember…..THIS AIN'T THAT!!!
Sadly, we are bringing a lot of the drama that we left into this Truth and are becoming the very thing we swore we never would. People are tearing each other apart, bad mouthing, and breaking community because not everyone follows the same calendar, we may not say the Father's name the same way, the distance is too far to travel, I'm not going back to "church", or its just too hard to change "my" schedule to go. The list continues to grow……and it truly breaks my heart.
Here is the deal, Abba wants us to be in UNITY….not uniformity. Are we all going to agree all of the time? Of course not, that is impossible. We are human beings. We each have thoughts, ideas, imaginations all unique, which the Father instilled in us for a purpose. And that is AWESOME! The main thing is….what is our final goal? That is where the "walking in unity" part comes in. The desire to please our Messiah, to walk AS He walked, live AS He lived, celebrate WHAT and HOW He celebrated, living out the ENTIRE Word….THAT is our common goal. If we can agree on that, then we should be able to come together, to respect each other's differences, and join in community to focus on the bigger picture…His Kingdom. And how important that coming together as a community truly is!
All of us remember when the Father began speaking to us, disturbing our shalom, unveiling our eyes. Our first thoughts were "What's wrong with me? Why isn't everyone hearing or seeing this? Am I crazy? " Then as we began to listen to His voice and dig deeper…we began to wonder if anyone else out there was hearing the same. Were we alone? All we wanted was to talk to SOME ONE who understood and were walking the same path as we were. You see, THAT is where the community part comes in and WHY it is so vital.
I understand many of us are in rural areas where there might not be a Torah community within 10-20 minutes, many in our own OAM community drive 30 minutes to 2 hours just to be with their OAM mishpacha every Shabbat. You may think that is nuts and there is no way you would travel that far just to be with others….but wait. You HAVE to remember what it was like to be a new person in this Way…the excitement when you realized you were not alone, and that you were able to come together with a community of like minded people to talk, study, worship, to LIVE life. To be able to walk into a room and see so many that are hearing the same voice as you have been, gave you so much peace.
For those that have been walking Torah for a while, your community NEEDS you. They need your smiles, your hugs, your wisdom. But as much as your community needs you, YOU need your community. You NEED to be surrounded by others, digging out and discussing the Scripture together. You need a community of people who MIGHT NOT see the Scripture just as you do, challenging you, causing you to search out what you believe and why….Iron sharpens iron. Life is not easy, this walk is NOT easy no matter how long you have been walking, and we need to be with like minded people living, supporting, and searching out Word together while having the same end goal.
You need to be surrounded by believers who are new in this way, to help guide and walk beside them as they learn, picking them up when they fall and help guide them back when they get distracted. AT THE SAME TIME, you need to be surrounded by those who have walked longer than you, have more wisdom and experience than you, so that YOU can continue to grow and learn yourself. Someone to help guide YOU back to the path whenever you become side tracked or distracted. A healthy Torah community is where all of that takes place, as a body, as echad (as one)…growing, living, breathing, as one body.
Consistency of the community is SO vital and SO important for the Remnant that is being called out. Whether you can make it every week or once/twice a month, those new people NEED to see you there, they NEED to see your face, HEAR your story, and FEEL your understanding and encouragement. Many of them either have or will find that this walk is not easy and can be very lonely. Family, friends, church members and leadership will cast them aside and break all ties and they need to see they have a community to run to for support, wisdom, understanding, and to share similar stories and experiences with. Your participation in your Torah community is so much bigger than you and is so important for the Kingdom.
So I encourage each of you across the country, the world or maybe just in our area. If you are hearing His voice calling you out to live a Torah life, a set-apart lifestyle, find a like minded community to celebrate with. Be active, be consistent, be supportive, but most importantly….BE THERE. Whether it is every Shabbat, every Feast, or (due to distance) just once or twice a month….be there. This is a preparation season and it is all hands on deck. We have to prepare ourselves for what the Father is doing, to be ready for what He has coming, and there is no way we will be able to do that alone!!!
Shalom my Torah family and Shavua Tov
---